This site generates income via partnerships with carefully selected travel brands and/ or purchases made through links to them. As an Amazon Associate I earn from qualifying purchases. See why this is important.
At some point during your Ireland vacation you will probably need to hire a taxi. Whether it's to get around in Dublin, back to your accommodation from a pub, or from your accommodation to an attraction, keep these handy Ireland taxi tips in mind.
Podcast: Play in new window | Download
Subscribe: Apple Podcasts | Spotify | Amazon Music | Android | RSS | More
Thanks to Joel R for the comment that inspired this episode:
People often often wonder if the taxi driver taking "the long" route. All you have to do is after you say your destination, ask for a printed receipt with mileage and amount. All taxis must provide this when requested. This way you'll know exactly how many miles you drove, say from the airport.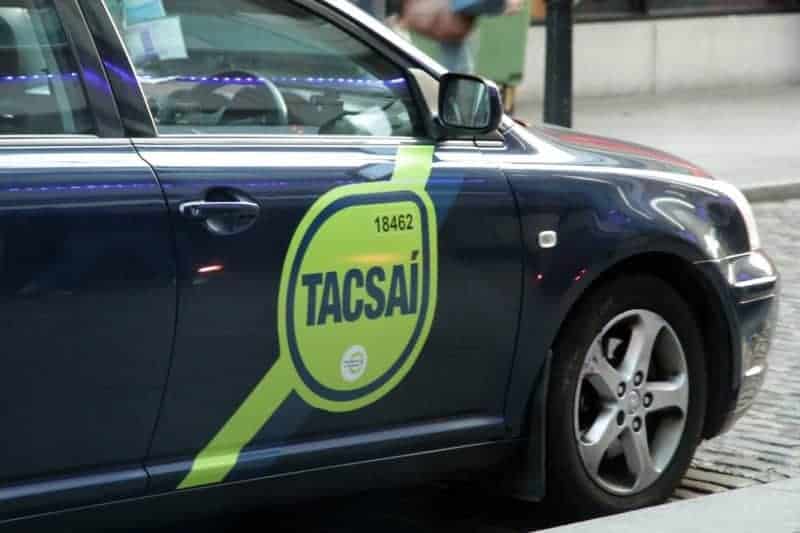 Ireland Taxi Tips
There is no need to pre-book a taxi from the airports and train stations in larger cities & towns. These locations have constant traffic and taxis queue for passengers.
If you do need to 'call' or book a taxi my first choice is the FreeNow app. Available for Apple & Android, this free app works just like Uber, sending out your request to nearby taxi drivers to accept. Be sure to set this up before traveling.
You can also use your Uber app in Ireland, though it will call a taxi as insurance laws don't allow ride share in Ireland. This is gaining in availability though the app won't have drivers in all locations.
For longer trips, like point to point between towns or to/ from a distant attraction I recommend contacting Robert McAuliffe at About Ireland Taxi Tours. Robert can help you arrange your ride and even add in some touring if you want to explore a bit along your route.
Do you have an Ireland travel question? Email your questions to [email protected] – write Podcast Question in the subject line. Or message me on Instagram or Facebook @IrelandFamilyVacations. Don't forget to let me know how I can give you a shout out for sending it in!